GroupM Analysis: CPG Ad Spend Remains Steady Despite Pandemic-Related Headwinds
Following two years of higher-than-average growth for the sector, advertising growth among CPG brands was positive but muted in 2022, according to a GroupM analysis of 26 public companies.
CPG executives are guiding toward more moderate mid-term revenue growth of low-to-mid single-digits as price increases continue to weigh on consumers and economic headwinds persist.
On a constant currency basis, advertising growth in the sector was positive in 2022. And despite the market volatility brought on by the COVID-19 pandemic, the percentage of revenue that CPG brands have spent on advertising has been relatively consistent over the last five years. In 2022, the median percentage equaled 5%.
"Late last year and early in 2023, many CPG companies were seeing price elasticity in line with, or in some cases, better than projected, despite price increases due to inflation," says Kate Scott-Dawkins, GroupM's Global President of Business Intelligence. "One reason has likely been their unwavering commitment to brand building and investment in advertising, and in fact we heard from multiple media owners that CPG advertisers remained a source of strength in the first quarter of 2023."
Companies are still seeing supply chain issues impacting their business and ultimately curbing ad spend, but such disruptions are expected to lessen in 2023, which should help smooth out advertising investment over the year.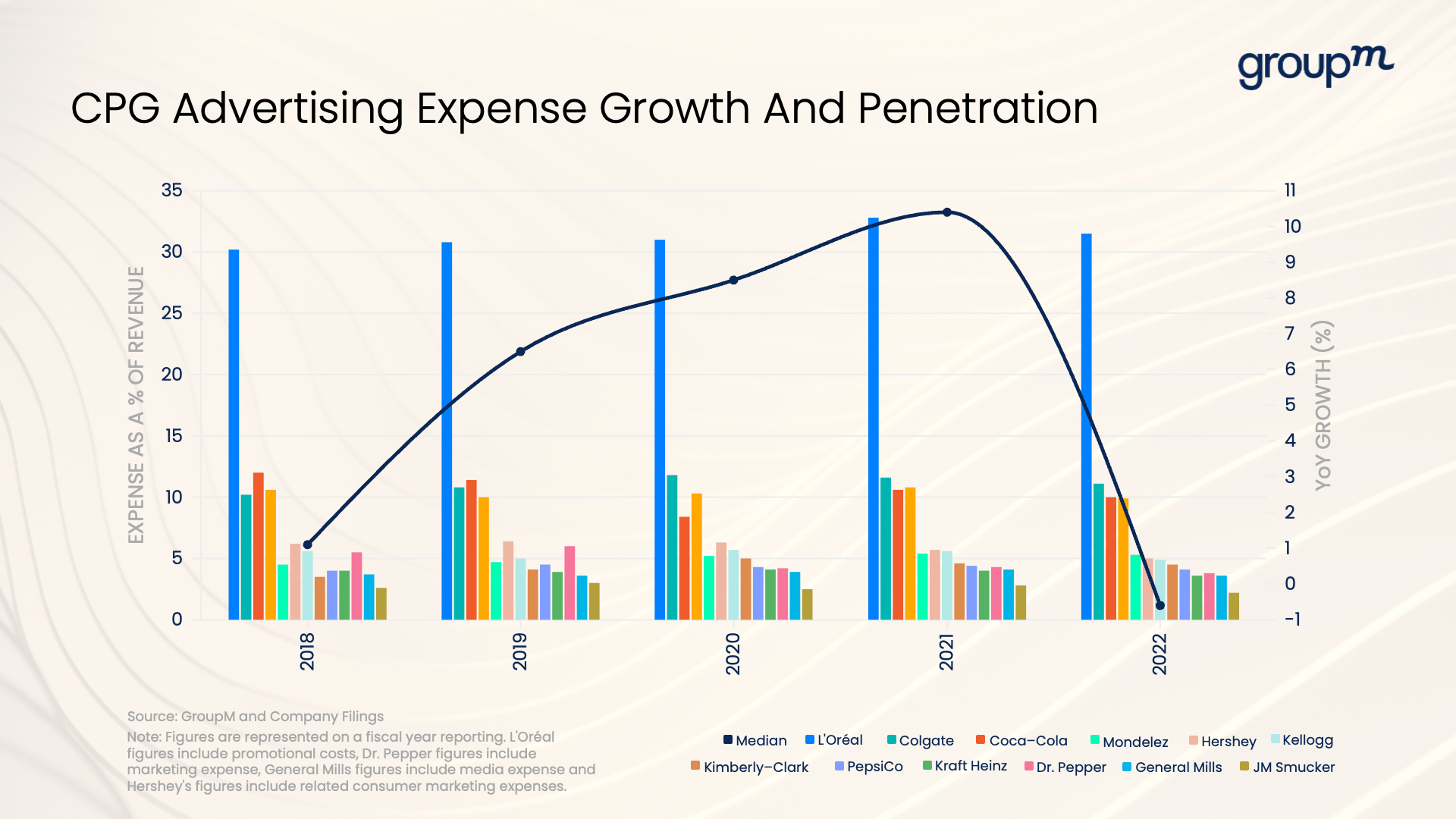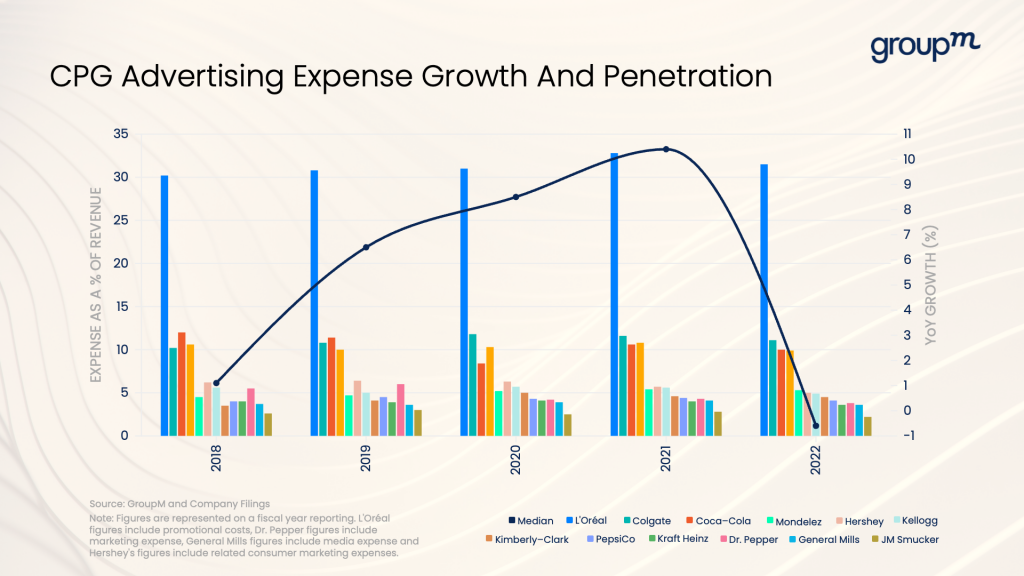 As the pandemic's effect on consumer habits continues to push CPG brands to shift more dollars into digital channels, the optimization of marketers' media mix within digital will play an increasingly important role. Some CPG companies are investing more heavily in retail media, for example.
In the U.S., spend on retail media is still growing among CPG companies, albeit at a slower rate than 2020 and 2021 when e-commerce rates spiked for consumer purchases. The sector saw 30% growth of retail media spend in 2022, as the channel took up a 16% share of total media investment during the year, according to GroupM's analysis. This excludes direct (or wholesale) spending with retailers, which, if included, could bring the share above 50% for some advertisers.
In the U.K., TV investment (including connected TV) accounts for nearly 60% of CPG ad spend (again excluding trade or wholesale investment), a counterpoint to the U.K. industry average where digital holds an 80% share of advertising revenue. This discrepancy is common among large brands, which typically spend more on TV in pursuit of reach and brand growth.