GroupM Analysis: Luxury Advertisers See Optimism in 2023
As advertising spend in the luxury sector continues to rebound, brands seem to be looking at 2023 with optimism, especially as headwinds brought on by China's zero-COVID policy abate.
The median advertising spend as a percentage of revenue climbed to 8.0% in fiscal year 2022, up from 7.3% in 2021 and 6.2% in 2019. Overall, the luxury sector saw organic revenue growth of 13.7% (totaling more than $200 billion) in 2022, according to GroupM analysis of a composite of 13 public companies.
"For 2023, the first year since the start of the pandemic with no travel or quarantining restrictions in place for the largest global markets, luxury companies are opening their physical doors, showing off recent renovations and optimizing inventory levels in-store," says Kate Scott-Dawkins, GroupM's Global President of Business Intelligence. "However, online channels remain critical in reaching younger customers and driving cross-sell and upsell opportunities."
Brands expect that investment in ad spend will continue to support growth and brand building, especially if the Chinese market rebound continues its current positive trajectory. Household savings among Chinese consumers increased by 10.8% at the end of 2022 compared to the year prior, and early spending trends in January and around the Lunar New Year support the optimism that many luxury executives are expressing.
Additionally, with inflation expected to see slow deceleration in 2023, therefore continuing to impact input costs, advertising is likely to be seen not just as a vehicle for consumer reach and engagement, but also as a means of justifying price increases in 2023.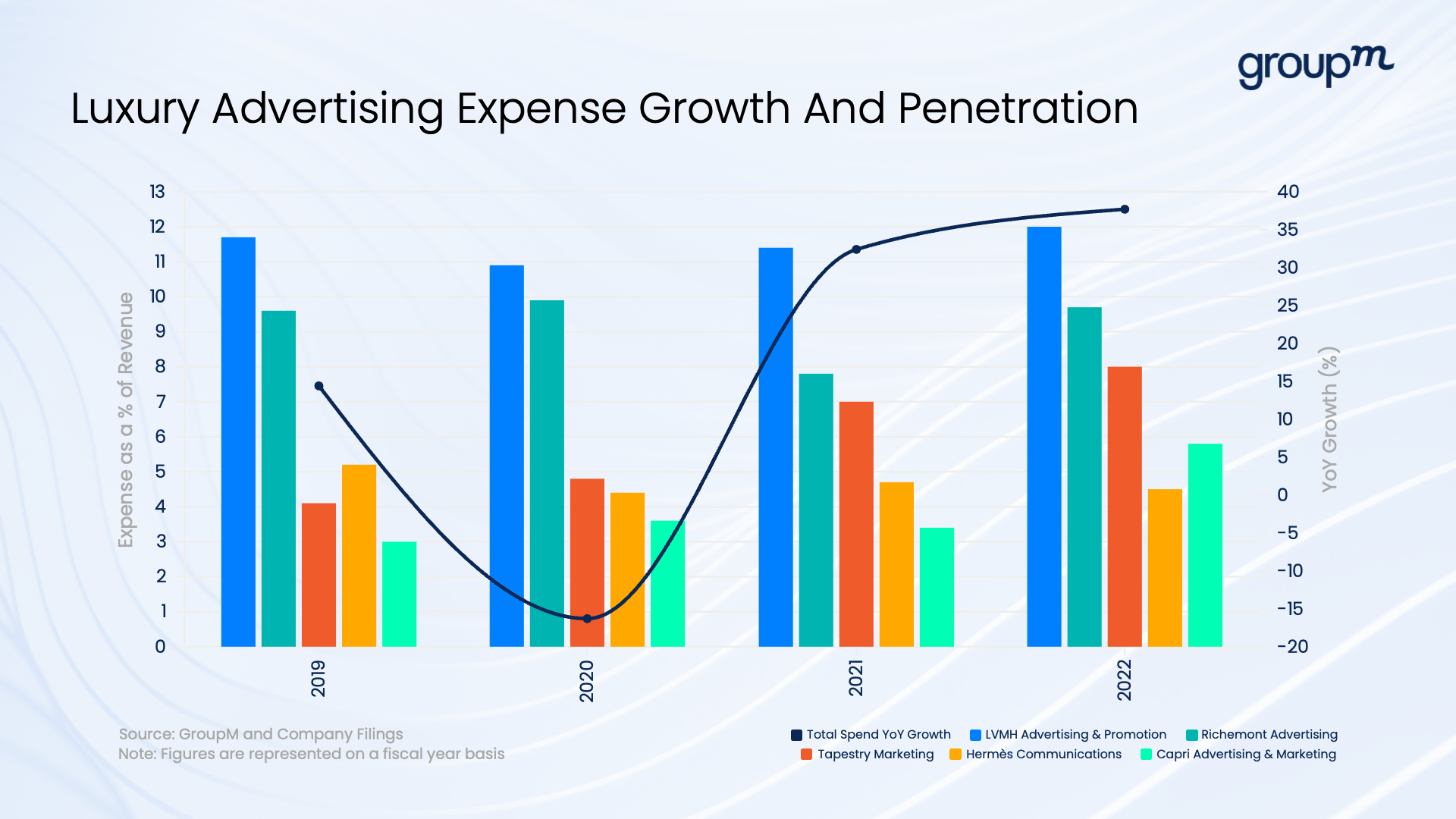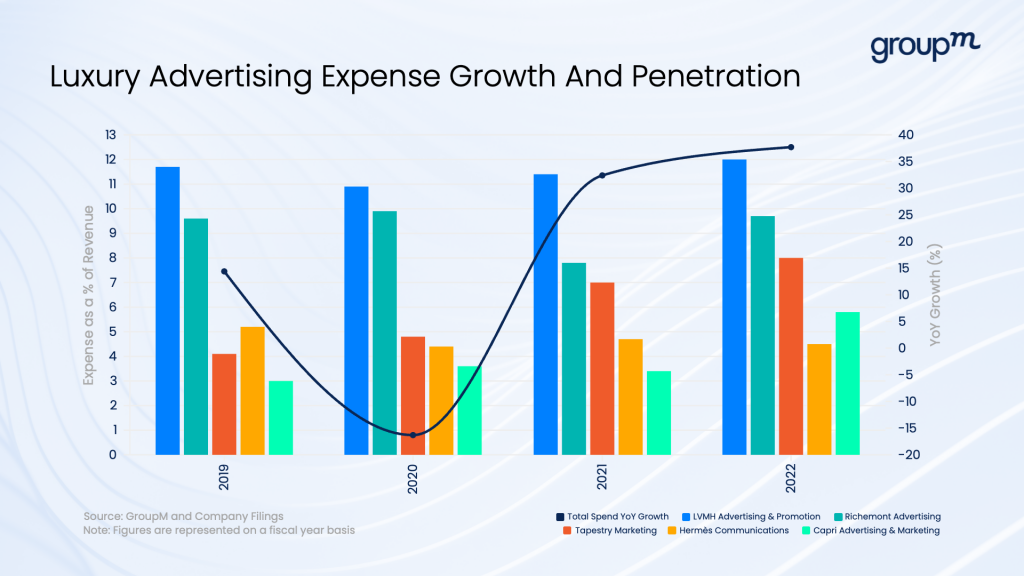 Going forward, brands seem likely to prioritize building their presence with local luxury consumers in domestic markets in order to achieve sustainable growth, relying less on travel to European stores. Luxury brands have opened and renovated stores around the world, taking advantage of COVID-19 to focus on the in-store experience.
E-commerce will continue to be a growth area, but it also presents a challenge for luxury brands now facing a global medium for resellers and counterfeit products. Connected TV seems poised to gain share of ad spend for brands looking to experiment with more forms of digital media.
About GroupM
GroupM is WPP's media investment group and the world's leading media investment company with a mission to shape the next era of media where advertising works better for people. The company is responsible for more than $60 billion in annual media investment, as measured by the independent research bureau COMvergence. Through its global agencies Mindshare, Wavemaker, EssenceMediacom, and mSix&Partners, and cross-channel performance (GroupM Nexus), data (Choreograph), entertainment (GroupM Motion Entertainment) and investment solutions, GroupM leverages a unique combination of global scale, expertise, and innovation to generate sustained value for clients wherever they do business. Discover more at www.groupm.com.