GroupM Launches Consumer Eye: Marketing Technology
As the impact of technology on marketing grows, GroupM is launching a thought leadership initiative – Consumer Eye: Marketing Technology – that seeks to explore emerging technologies, with the aim of envisioning the future and discovering implications for the disruptors, the disrupted and all advertisers.
A lot has been written about the technologies itself, but this series will focus on consumers' perspectives. It will uncover their needs, hopes and concerns to understand how they behave in the present and what they foresee for the future.
We will focus on Asia Pacific, considering how the region is different from others, and in turn how the markets within it differ.
Ultimately, the series will reveal how the merger of media, data and technology is transforming consumer experiences and what brands and marketers should do to remain connected with their audiences.
The insights generated from this initiative will be made available in various formats, including whitepapers, infographics and presentations, each designed to be used or consumed in different manners.
The first of these formats being released is an infographic that sheds light on the impact of advertising on technology usage.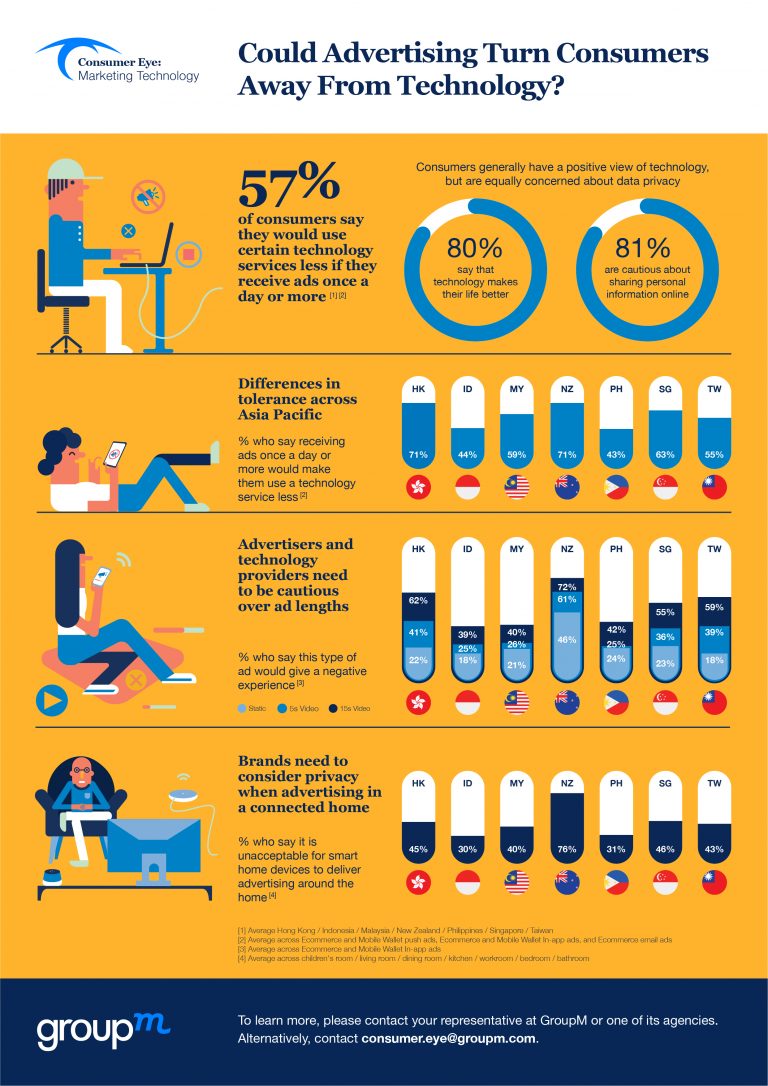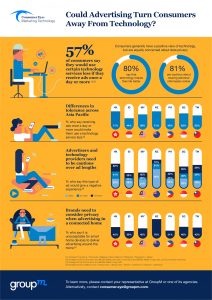 Stay tuned for the next release, where we will explore the hot topic of Video-on-Demand and how consumers perceive the potential of advertising in these services.
To learn more about Consumer Eye: Marketing Technology, contact us at [email protected].