Guide to Connected TV
July 22, 2021
GroupM Germany
DER FERNSEHER
Kaum ein anderes Gerät hat im Laufe der Zeit einen solchen Wandel erfahren.
Und wieder ist eine neue Ära angebrochen: Das Zeitalter des Connected TV (CTV) – und damit eröffnen sich diverse Möglichkeiten innovativer Werbung.
Gerne nehmen wir Sie mit auf die Reise und gehen gemeinsam mit unseren Expert:innen vielen wichtigen Fragen rund um CTV auf den Grund.
Laden Sie sich hier unseren GroupM Guide to Connected TV kostenlos als PDF herunter.
SIE HABEN FRAGEN? WIR DIE ANTWORTEN!
Hat Ihnen unser Guide to Connected TV gefallen?
Kontaktieren Sie uns für weitere Inhalte und leiten Sie diese Seite gerne weiter.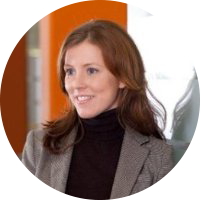 Nicole Ferguson
Managing Partner, Sales & Consulting
[email protected]