GroupM Nexus Achieves 75% Uplift in Audience Engagement for Cancer Research UK
March 30, 2023
GroupM Nexus
Through market-leading cross-channel collaboration, GroupM Nexus maximised reach and impact for the world's largest independent cancer research organisation, Cancer Research UK.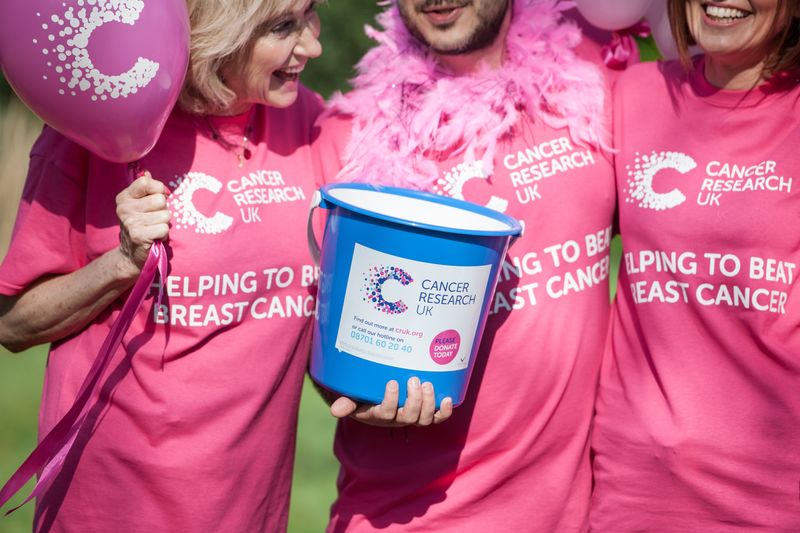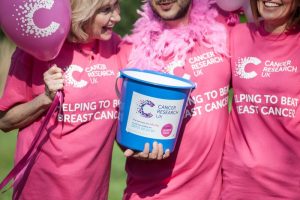 The Challenge
Cancer Research UK (CRUK) is the world's largest independent cancer research organisation. Following the Covid-induced disruption of recent years, CRUK planned to relaunch one of its most profitable fundraising pillars: Race for Life (RFL).
The end goal? To measurably increase sign-ups and awareness through a campaign that was both national and hyper-local.
To accomplish this, CRUK needed to drive consideration with new audiences, most notably men. According to nptuk.org, 83% of men in the UK take part in charitable events each year, compared with 90% of women. However, men are 20% more likely than women to support medical research, so it was imperative that Race for Life appeal to men and women to drive further growth. ​
Knowing that most participants don't travel more than 10 miles for a race, locality and relevance were key factors of success for this campaign. With 22% of its hundreds of races taking place in May, and 63% finishing by the end of June, a traditional, national approach would generate tremendous wastage.
CRUK turned to EssenceMediacom, Creative Futures, and GroupM Nexus to achieve its goals. With its collaborative, cross-channel solution "Unmissable," GroupM Nexus could bring together the power of Finecast, Xaxis, and Sightline to deliver programmatic media at broadcast scale through one united execution. This collaboration enables clients to activate the same campaign across broadcaster video-on-demand (BVOD), digital audio, digital out-of-home (DOOH), mobile, premium digital video, and premium display.
Unmissable also uses a combined optimisation and measurement framework that enables fluid budget allocation across each of those channels to attain one common campaign goal. As a geo-led, privacy-oriented, cookieless targeting solution, it future-proofs against the dependence on cookies and device IDs.
The Approach
This collaboration led to a groundbreaking hyper-local programmatic strategy that was executed on a national scale.
With Unmissable's hyper-localised media control, CRUK was able to balance its programmatic inventory across each race location, ensuring ads were seen at the right frequency no matter the channel or device. And with a single view of performance across all channels, CRUK could also drive maximum concentration and optimal channel mix for each geographic area. In addition, Choreograph Create utilised dynamic creative optimisation to ensure that relevant creative content was delivered across all media channels for all 131 races across the UK.
This campaign was the first to use GroupM Nexus solutions to integrate first-party data for in-flight optimisation and improved budget efficiency. Unmissable leveraged location-based data, audience insights, and client first-party data to activate and optimise a breadth of programmatic channels in real time through one entry point. To minimise wastage, media across all channels, including broadcast, were switched off just before each race commenced. Any remaining spend was then redistributed to support active races. CRUK's real-time sign-up data was used to identify which events were the best candidates to receive that support, helping further boost sign-up performance in standout districts and allocate budget to where it was needed most.
"The results we achieved in this campaign exceeded our expectations. We were able to strategically reallocate our budget and reach our target audiences which helped us re-launch Race for Life and raise vital funds for cancer research."

Jo Bray Head of Brand and Marketing Strategy, Cancer Research UK
The Results
By creating more than 1,000 tailored ads using a blend of audience- and location-based insights, CRUK's Race for Life campaign supported 131 individual events through impactful programmatic channels, achieving:
6x uplift in sign-up intent amongst males when compared to benchmarks. 
75% uplift in audience engagement when ad content was tailored.  
40% increase in awareness for Race for Life amongst its core female 18-55 audience. 
£64k additional media efficiencies driven through tailored creative. 
£700K in media efficiencies, enabling CRUK to reinvest 40% of its dedicated budget into the campaign and heighten engagement around live races, as well as drive improved results for under-performing events. 
Moreover, two-thirds of those exposed to an ad took an action and one in five made a donation to CRUK.
About GroupM Nexus
GroupM Nexus unites GroupM's addressable content and TV, AI technology (Copilot), data and technology consulting and omnichannel solutions from Finecast, Xaxis, Acceleration and GroupM Services into a single unit. The global organization is underpinned by a new cross-channel performance platform and international delivery hubs to set new benchmarks for performance innovation and efficiency for GroupM's agencies and clients.
Follow us