COMvergence: Global New Business Barometer for Q1-Q3 2020 Reveals Top Media Agency Winners
November 23, 2020
COMvergence
GroupM and Its Three Largest Media Agency Networks Dominate in Latest Report by COMvergence
FRANCE – NOVEMBER 23, 2020 – According to the latest global media agency study "New Business Barometer for Q1-Q3 2020" published by COMvergence, Wavemaker came out as the top global media agency in new business results with a Total New Business Value of $1.1B (including $370M of retentions) during the first nine months of 2020. This is largely due to strong performances in China and the US. MediaCom ranked second by scoring Total New Business Value of $1004M (including $213M of retentions) followed closely by Mindshare.
COMVERGENCE GLOBAL NEW BUSINESS RANKING – MEDIA AGENCY NETWORKS

COMVERGENCE GLOBAL NEW BUSINESS RANKING – MEDIA AGENCY GROUPS

GroupM landed the top spot among the top global media agency groups – $2.5B ahead of its closest pursuer. WPP media agency group's showed positive overall results in most markets, and scored the highest retention rate among the six groups (66%, $1.2B of retained billings). The group performed particularly well in China ($1.8B of new client wins & retentions) and the US (+$800M of new client wins).
Publicis Media ranked 2nd in terms of overall New Business Value (despite recording no incremental billings but succeeded in defending $1.4B from existing client billings), and Dentsu takes 3rd place.
Looking at the pitches & moves concluded in Q3 only, Mediabrands and Initiative have shown the best performance, adding respectively +$504M and +$442M of net new business billings.
In Q1-Q3 2020, COMvergence assessed 1,915 media account moves and retentions across 45 countries totalling ~$13.8B ($4B lower than in the same period last year). The total represents about 7% of the global agency billings ($203B) studied by COMvergence.
USA dominated the media pitch activity in Q1-Q3 2020 in terms of spend volume ($4.5B), representing 33% of the total spend put in review. China followed with nearly $3B in concluded moves and pitches. Together, China and the US represent more than half of the total spend volume reviewed between January and September 2020.
The average retention rate is 30% (vs. 24% in Q1-Q3 2109).
The 23 largest global and multi-country reviews resulted in $2.3B while local reviews represented just over $10.7B (or 77% of the total). The 10 largest local pitches ($2.5B in total) were recorded either in China: Unilever, PepsiCo, Master Kong, Shanghai GM, Daimler; or the US: Novo Nordisk, Gilead Sciences, RB (Reckitt Benckiser), Clorox and Kroger.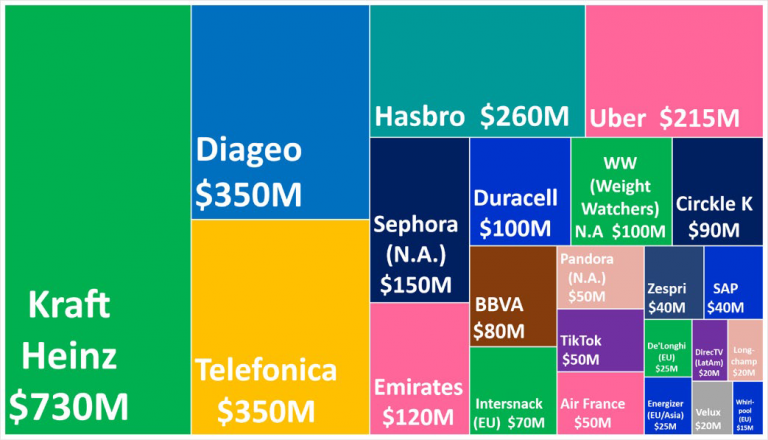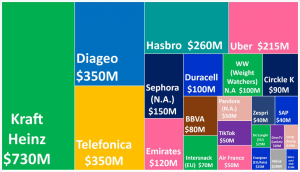 $5.1B (or 37% of the total media spend reviewed during Q1-Q3 2020) were not previously handled by the international agency networks/groups. While $1.1B (or 8%) went to independents or non-international network agencies. This includes Horizon Media ($340M) in the US; Madison Media ($148M) in India; Pilot ($111M) in Germany, Heroiks Media ($55M) in France.
Sources
Information on account moves are derived from industry news websites and then validated by all the agencies studied (all cooperating with COMvergence research). Offline media spend figures (deflated in most markets) are sourced from Kantar and Nielsen data where a strategic partnership with COMvergence exists – while digital media spend are estimated by COMvergence.
About COMvergence
COMvergence is an independent and international research consultancy providing analysis and benchmarking studies of the advertising and media firms owned by the global marketing services groups, leading independent agencies, and management & IT consulting firms. Using quantitative and qualitative measurement metrics, COMvergence provides high-quality reference data, guidance and support for MarCom professionals across all levels and titles. COMvergence partners include the American Association of Advertising Agencies (4A's), World Federation of Advertisers (WFA), Nielsen and Kantar, among others.